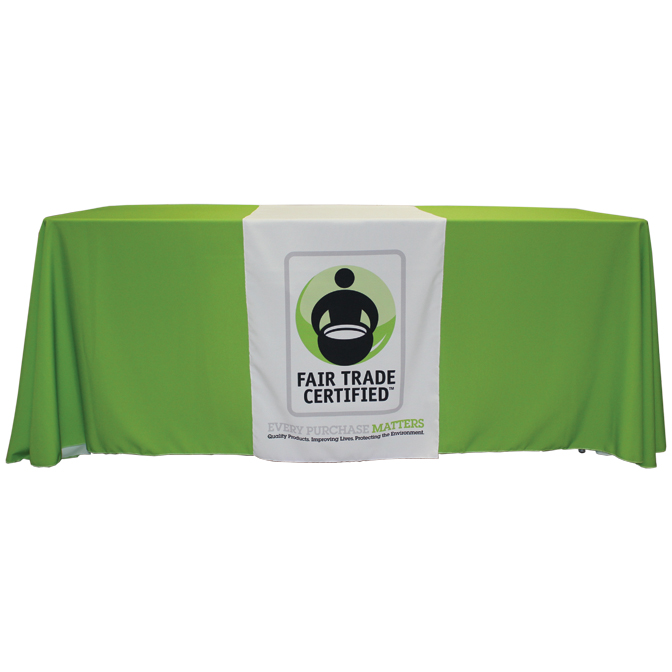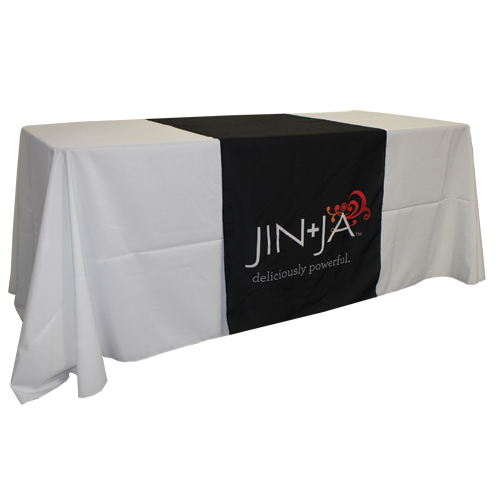 Custom Table Runners
Keep your table settings versatile with a customized Table Runner – allowing you to change out the base table cloth for new colors while still keeping your design, logo, or branding at the forefront.

Available sizes:
30" x 88", 36" x 88", 48" x 88"
Table Runners are made out of the same materials as our table covers, giving you the same great print quality with machine washable care. Custom printing allows you to create fantastic designs of your own for each beautifully printed runner by either creating your own layout using our downloadable templates or by sending your design request and artwork to our graphics department.
Just like their larger counterparts, Table Runners are laid over the table with the logo portion to the front or display side. Table Runners should be spaced evenly on the table so that the same amount is hanging from both the front and back to prevent the runner from slipping off of the table while in use. Click here for our table cover video playlist to learn more.
Interchangeability
Able to be used with any table cloth (or no cloth at all), your customized table runner is more versatile than a full cloth and easier to store and use.
Classic Appeal
Adding a runner to your table gives your table design a classical, esteemed aesthetic perfect for ceremonies and special occasions.
Easy Care
Because of the dye sublimation process, the inks used to create your design are permanently adhered to the fabric, making it machine washable.