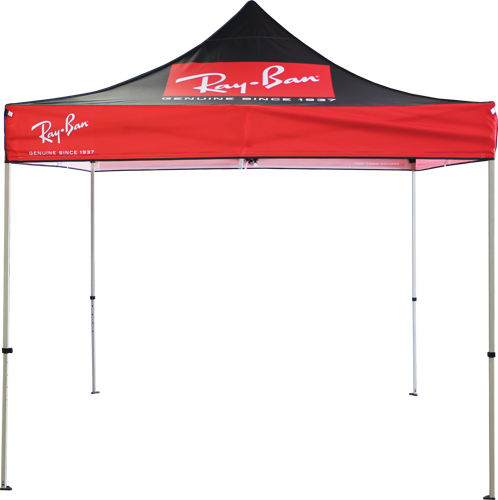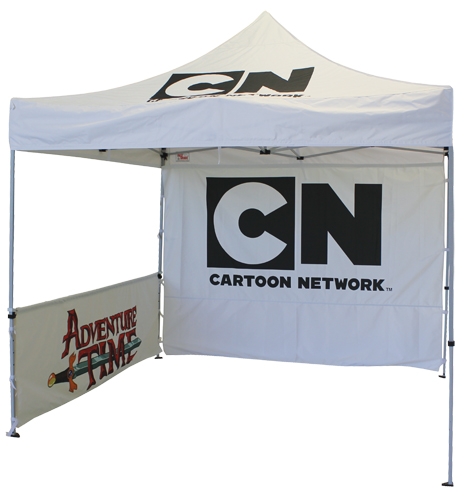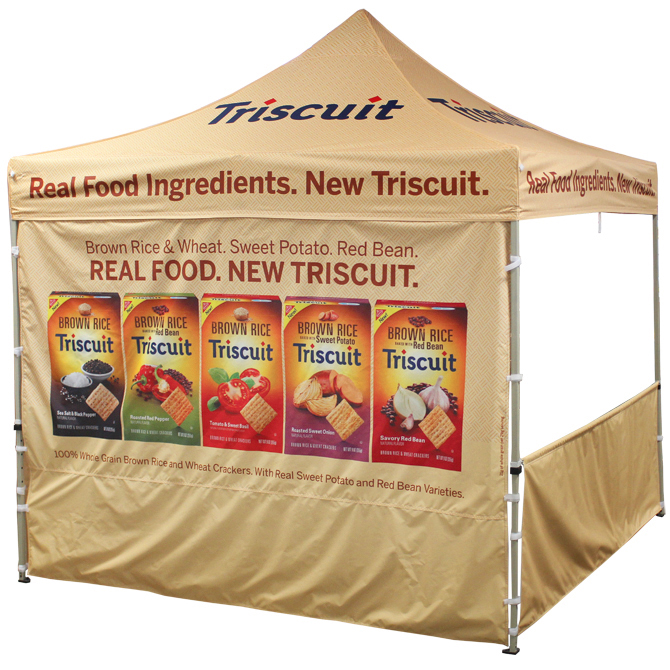 Fast Shade Pop Up Tents
Each of our Fast Shade Pop Up Canopies is a mobile marketing powerhouse, giving you defined installation space combined with high-quality advertising imagery. Customized artwork makes the canopy top a combined shelter and promotional set piece!

Available sizes:
5' x 5', 10' x 10', 10' x 15', 10'x 20'
Fast Shades were created to be a mobile solution for fairs and tradeshow-style events. Canopy tops, which are fitted to the specific frame size, are printed to your specifications with fade resistant inks for long-lasting use. When deciding on your canopy's design, you can send us your images, logos, or color identifiers (Pantone color matching system numbers corresponding with the color you want) to have us create your layout or download an artwork template and set it up on your own! Find the product on our Artwork Templates Page for a free downloadable template that can be filled out with your imagery and sent back for streamlined image set up. Popular additions to the standard Fast Shade include:
Installations are simple and normally are fastest with two individuals. Removed from the storage and travel bag, the top is installed on the frame which is then expanded and locked into position. Don't believe that it's that easy? Watch out our installation and tutorial videos here to see for yourself!
Secure Installation
Canopy tops attach via hook and loop patches at the corners of the frame which also tensions the material as it is locked into the installed position.
Collapsible Frame
The single-piece framework allows you to quickly and easily install and strike your canopy in seconds, saving on time and energy.
Lightweight
Telescoping frames are easy to lift with by a single person and are stored in wheeled roller bags for convenient travel.